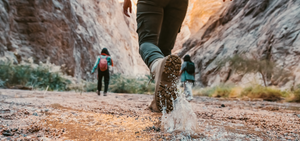 there's nothing
basic about us
organic merino + performance fibers = improved comfort & essential performance
performance sustained
COMFORT + PERFORMANCE
At WORN, we combine the natural comfort & climate moderation of organic Merino wool with the enhanced moisture management features of technical fibers.
The result? A wildly comfortable product experience that outperforms in both moisture management & climate moderation.
SUSTAINABLE BY DESIGN
As a small team in the Hudson Valley, our design standard is simple: create sustainable products that without question outperform their less sustainable competition.
Why? Because no one should have to choose between product performance and doing what's right.